What is an EPD – Environmental Product Declarations?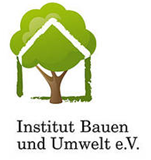 EPDs bring credible transparency.
Building professionals that intend to carry out an evaluation of the environmental impact of their building need an Environmental Product Declaration of the products they plan to use,  that recognizes and proves their environmental credentials.
An EPD® (Environmental Product Declaration) is an independently verified and registered document that communicates transparent and comparable information about the life-cycle environmental impact of products.
To this end, elZinc®, in collaboration with the prestigious German Institute for Construction and Sustainability (IBU), has at your disposal Environmental Product Declarations "EPD" for elZinc® Natural and elZinc Slate®, calculated in accordance with the international standard ISO 14025.
The analysis of the life cycle of elZinc® products is the cornerstone of this project, putting at the fingertips of experts who pursue a policy of sustainable building management all the relevant information regarding the environmental impact of its products, in a broken down and verifiable manner.
Global warming potential.
Ozone-depleting potential.
Acidification potential.