Traditional cladding system based on the double lock standing seam.

Principally used in façade cladding, on flat or curved areas.

Weather-tight from 25º of pitch and above if used in roofing.

Attractive design layouts complement different architectural styles.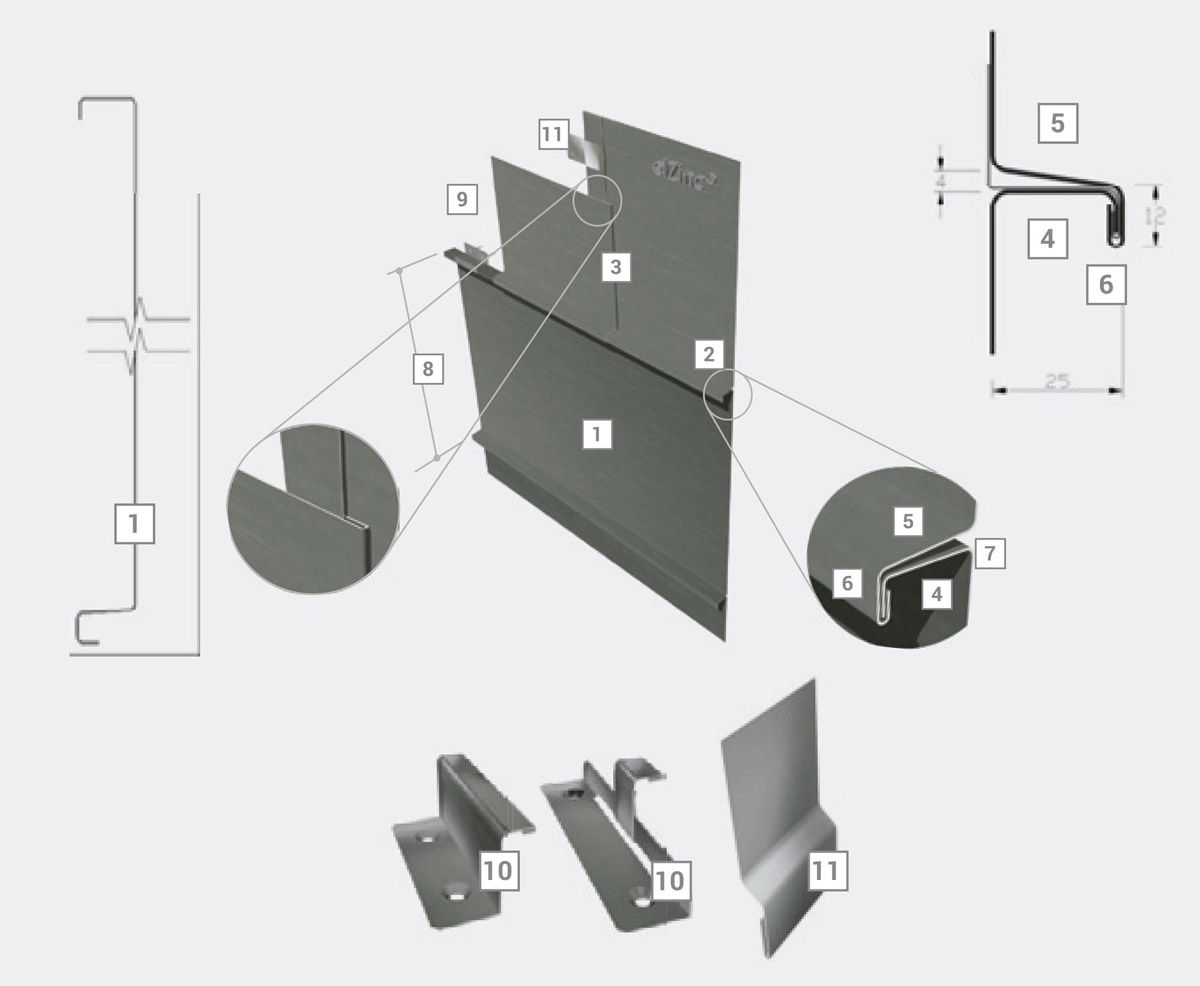 elZinc® angle standing seam roofing tray.
Angle Standing seam joint (horizontal, vertical or set at an angle)
Flat lock transversal joint
Undercloak
Overcloak
Welt of angle seam
Expansion gap at seam base
Seam centres dimension, normally from 430 to 600mm
Stainless steel 'fixed' clip – anchors the tray in position
Stainless steel 'sliding' clip – allows longitudinal expansion
Stainless steel flat lock clip – for clipping the transversal joints
Angle seam façades exhibit fairly pronounced directionality – the longitudinal angle seam is more visible than the flat lock cross joints and so it dominates the aesthetic.  The thin gauge zinc used can produce some degree of oil canning adding character to the façade.  If desired, this can be minimised by using 0.8mm elZinc® in narrower panel widths of 430mm.