Zinc is an excellent material for cladding and roofing. Properly installed, it provides a long-lasting, virtually maintenance-free service.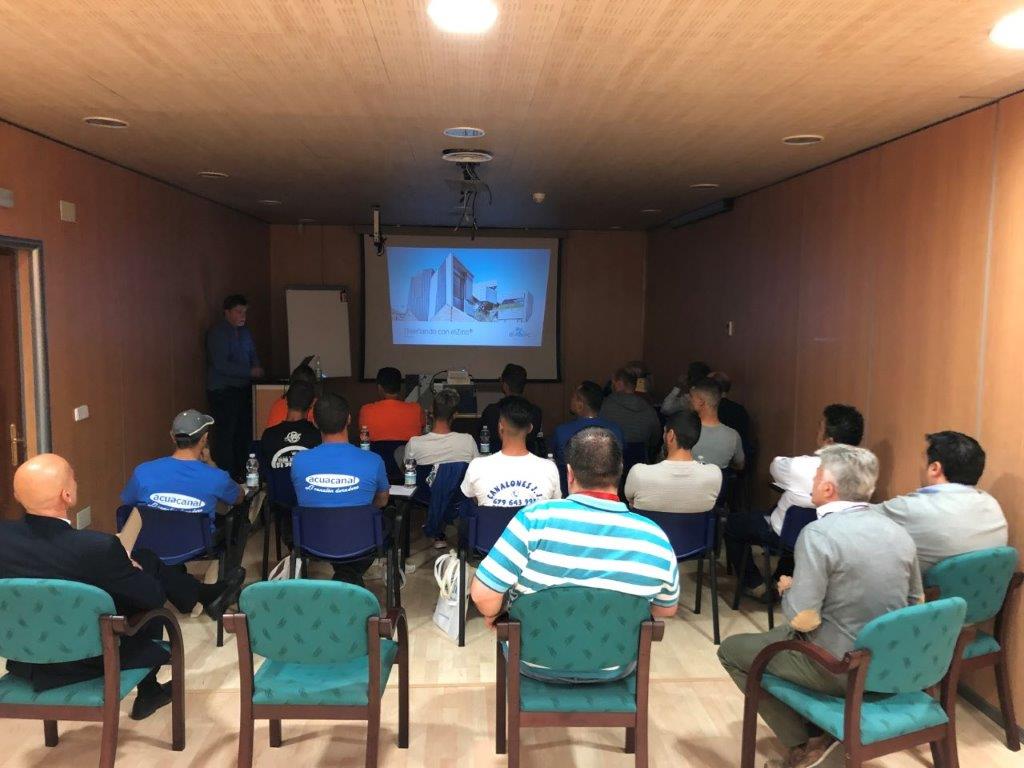 For this reason, last Friday 24th May (from 9 am to 2 pm), together with our distributor – OTM Sistemas – we organised a Training Course at their facilities, in Madrid.
The aim of this Technical Morning was that the 16 installers present deepened their knowledge of zinc as a quality roofing material and became familiar with its handling.
In a first phase, our colleague and Technical Specifier Stephen Chapman, presented the different finishes and installation systems of zinc-titanium elZinc, as well as the 4 basic golden rules for its optimal installation.
The participants have also learned to execute a few characteristic details of the standing seam in elZinc, such as abutments or joint ends.
Thanks to all participants!
*If you are interested in learning more about the many qualities of zinc as a coating, do not hesitate to contact us.