Pre-fabricated elements directly fixed to substrate.

For wall cladding and roofing (subject to roof pitch).

4 different designs for 4 different styles.

Easy to install – can be cut, edged and folded as required.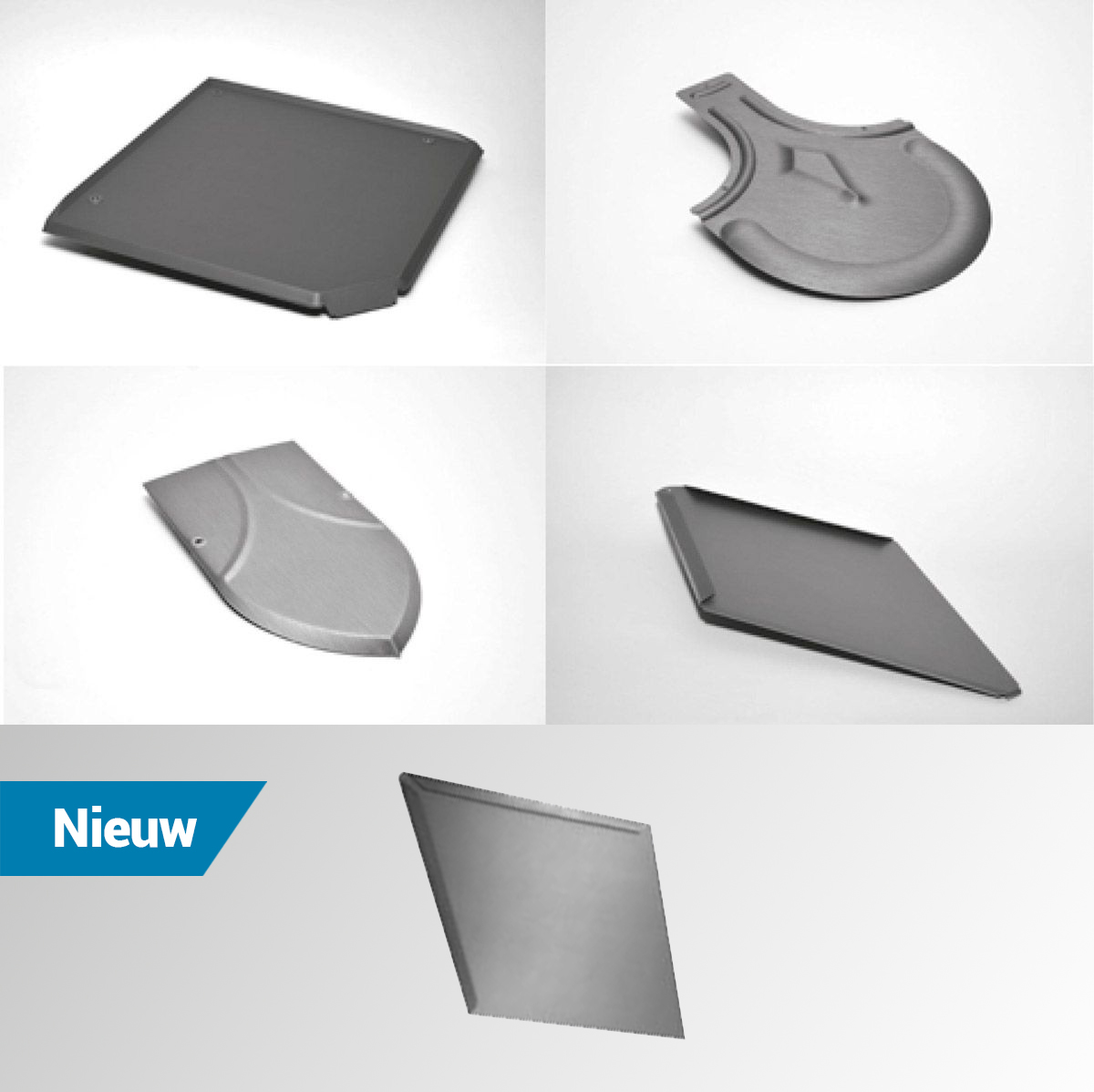 Robust and clean appearance. Polystyrene backing dampens rain drumming and increases the tile´s rigidity. Roofs pitched above 25º.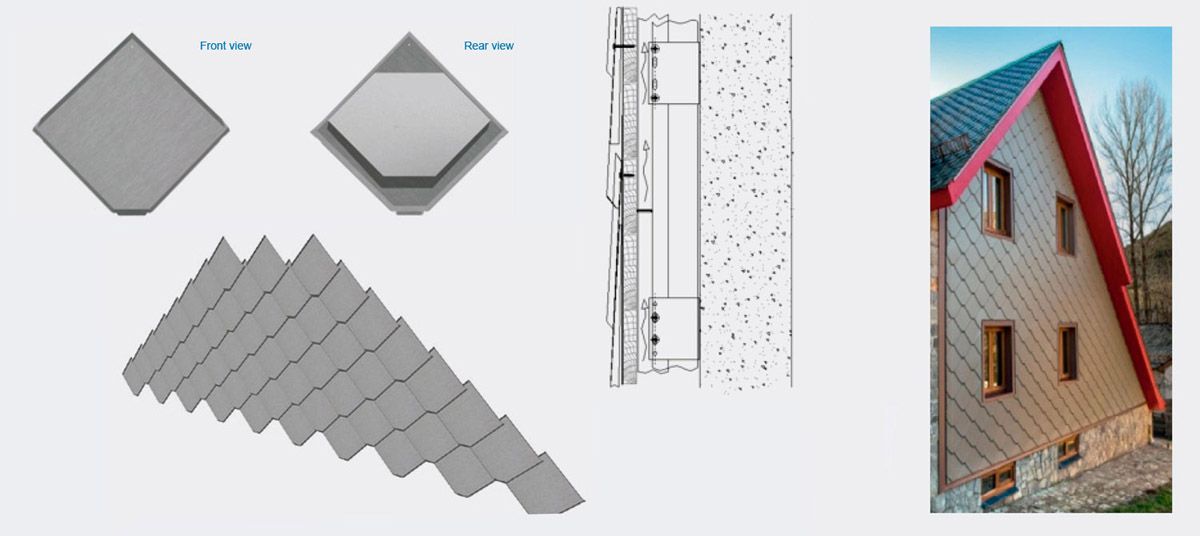 Elegant and artisan appearance. Curved installation possible. Roof pitched above 25º.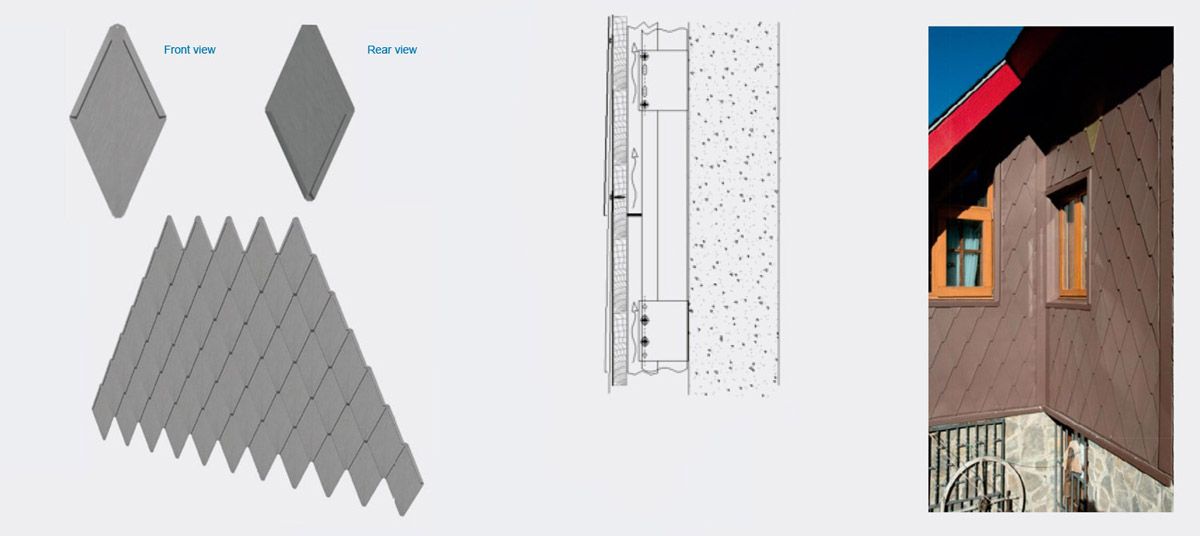 Traditional appearance. Quick and easy installation. Roof pitched above 45º.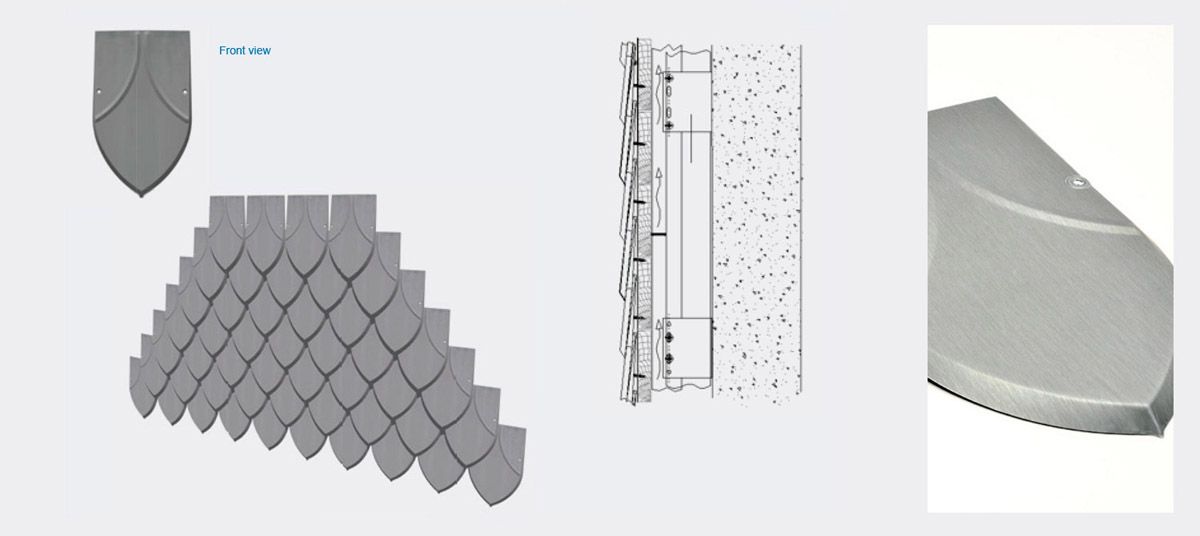 Traditional appearance. Quick and easy installation. Roofs pitched above 45º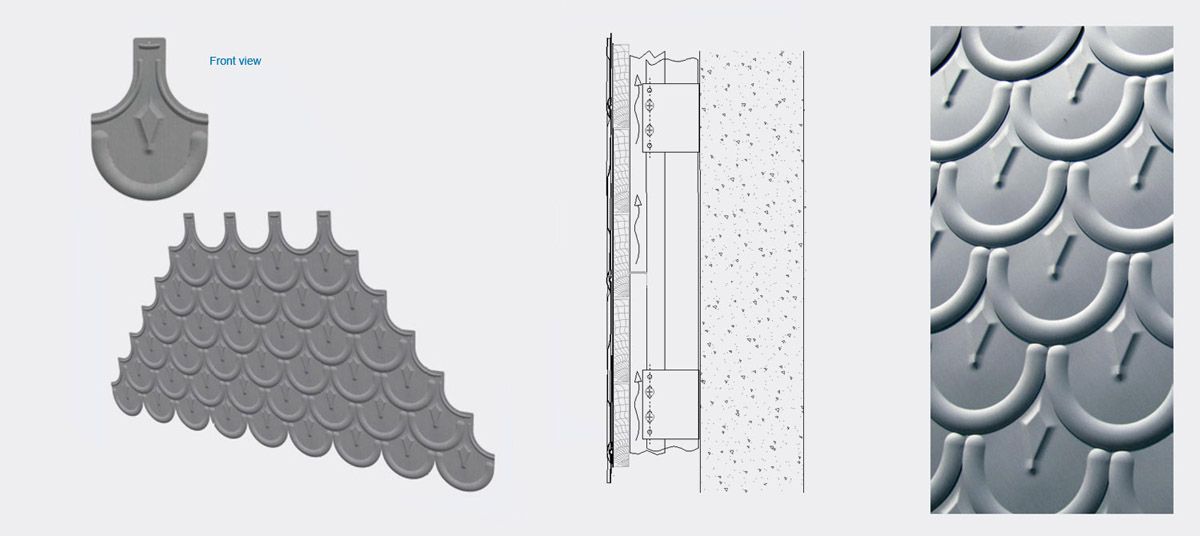 A larger format tile suitable for a wide range of applications. Weather-tight at 25º and above